Happy Chinese new year (2018) – festivities in Thailand
"Live life to the fullest, because it only happens once"
Guess what time is it of the year?  Its time to celebrate the Chinese new year. All over town is decorated in beautiful red lanterns, you will see locals riding their motorcycles, dressed in beautiful red outfits and I guess its time for Chinese New Year.  Happy New year to all of you and your families.  So this is the first time I have experienced Chinese New Year and I am in Thailand, there are a lot of Chinese influence around here and I  must say it has been a unique and one spectacular festival and definitely an experience I will never ever forget.
So this year is the year of the dog, its actually a symbol of honesty and loyalty.  The Chinese New Year actually starts with a zodiac animals (there are 12 in total) and you can actually go and do research on what animal you are, depending on the year you were born and they believe that it says a lot about your personality.  Its actually very interesting, when you get a chance go and read up on it, its amazing what you will discover or learn.  I was born in 1985 so I am an ox and guess what it says about my personality?  Well i have learned :
Lucky Colors: white, yellow, green (very interesting as I have never really liked yellow or hardly ever wear yellow or white but I am open for possibilities and I will try it and see)
Lucky Numbers: 1, 4
Lucky Flowers: tulip, morning glory, peach blossom (always loved tulips)
Characteristics : Oxes are known for diligence, dependability, strength and determination. Having an honest nature, Oxes have a strong patriotism for their country, have ideals and ambitions for life, and attach importance to family and work. These things reflect the traditional characteristics of conservatives. Women belonging to the Ox zodiac sign are traditional, faithful wives, who attach great importance to their children's education.
Famous oxes:  Vincent Van Gogh, Adolf Hitler, Barack Obama, Margaret Thatcher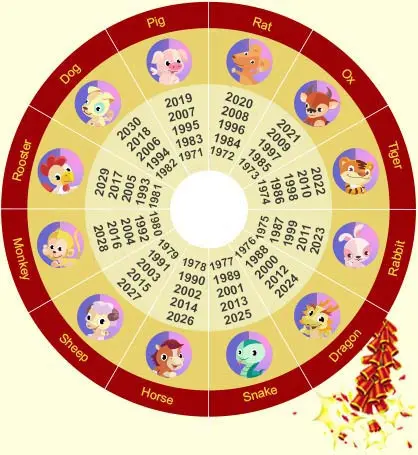 Chinese New Year is a very colorful festival which has been celebrated for 100's of years in many countries.  Its also known as the spring festival and its always around February but there is no set dates as it depends on the first moon the new year falls on. Often, the evening preceding Lunar New Year's Day is an occasion for Chinese families to gather for the annual reunion dinner. It is also traditional for every family to thoroughly clean the house, in order to sweep away any ill-fortune and to make way for incoming good luck. Windows and doors are decorated with red colour paper-cuts and couplets with popular themes of  good fortune and longevity.
All over you will see the town is decorated with red lanterns and beautiful colorful lights, people dress up in new outfits (mostly red) and even kids.  Red is a very powerful color and it symbolized good fortune and happiness.  There are fireworks too and that is believed this will keep monsters and bad luck away. Kids can also receive red envelopes with money in and don't forget to have some dumplings during this time of the year.  Dumplings is one of my favorite foods in the world.
So let me share my amazing experience.  I've been living in a small town called Trang in the south of Thailand for the last 9 months  and this is the first time I have experienced Chinese New Years and I must say I've loved every moment of it.  The town were decorated with beautiful red lanterns, lights, there were live music, there were food stalls as we all know Asia is famous for its food culture (loving it), people will wear something new in red and even the kids.  Red is actually a very powerful color, it symbolizes good fortune and happiness.  We came across a stand that had a big sign on which says "Air Asia" so there you can borrow a dress, wear it, they will take a photo and you can return the dress and if you are patient, you can wait around 20 minutes and you will be able to get a printed photo.  I was wearing a red and gold velvet dress as the picture here below.  I will say that velvet was probably not the best material in this humidity but I just thought what the hell it is only for the photo so I did it and I am glad I did it.
Then there were also people that can write your name in Chinese like the picture here below (far right).
It was one magical evening and a festival that I will treasure forever.  I love the cultures of Asia.
New years are about bringing families together, celebrate together over dinner or even just take in all your surroundings, creating moments, a fresh start or new beginnings, having new goals or just learn something new.
If you have any experiences or photos you would like to share please feel free to do so.
I don't know where I will celebrate Chinese new year next time but wherever it will be, I can't wait 🙂
"Celebrate life, to truly live, celebrate each day of life.  Let each day be a festival of joy" – unknown
Hi there! My name is Ané du Preez and I am from South-Africa. I am a teacher, writer and a solo traveler. I love learning about other cultures and traditions. I love good coffee, having interesting conversations and I love traveling. This blog is to share my wonderful adventures with all of you. I've been discovering the gems of mother nature and its amazing people. Join me as we venture into the beauty and inspiration that is all around us. I am an advocate for all to live their life to the fullest. To travel is to live!